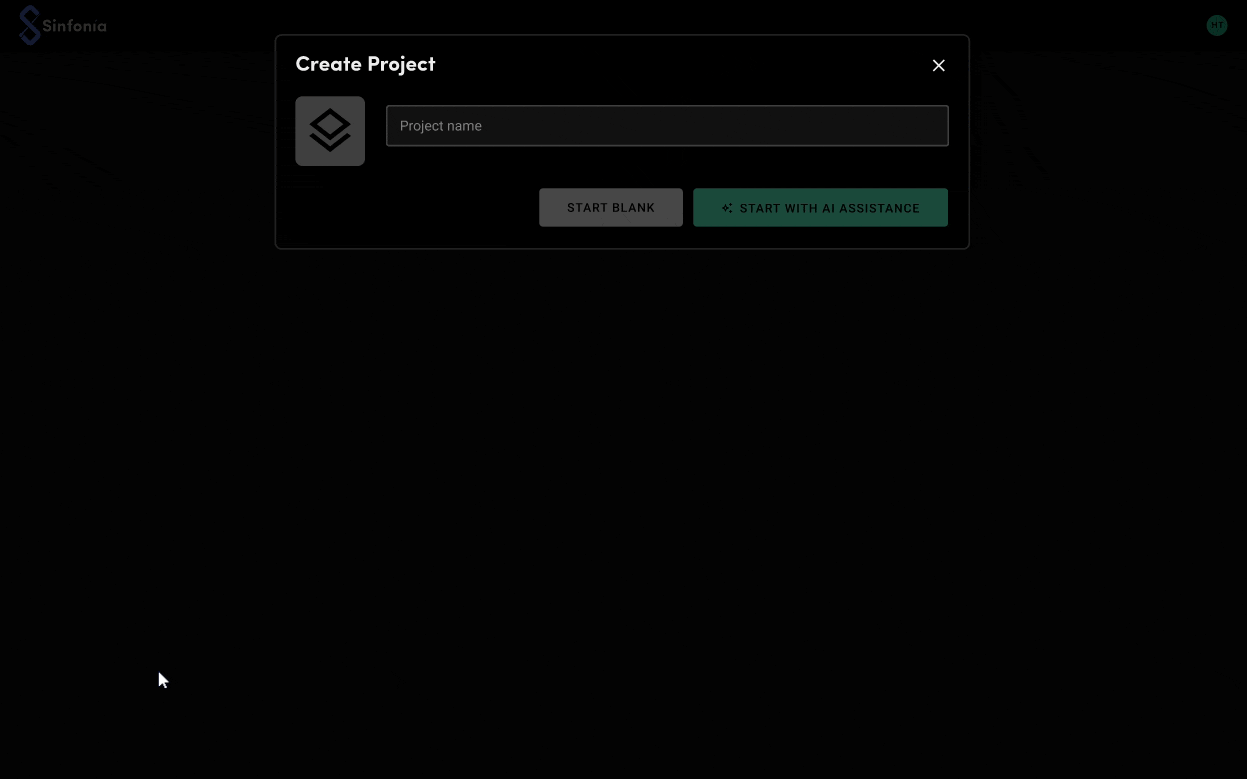 Create a new product definition from scratch using our AI-assistance that suggests users and features to consider as part of your MVP.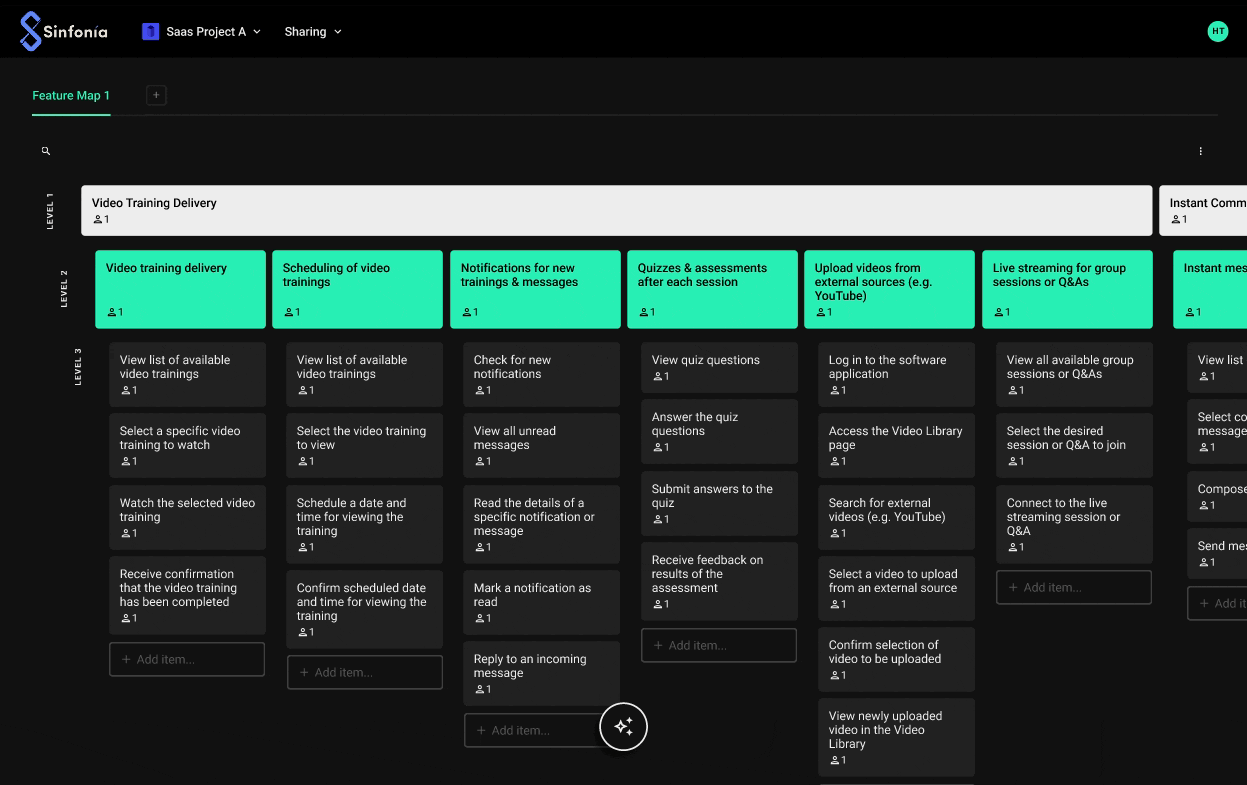 Map out your product's major capabilities, and break them down into features and sub-features to be tackled by design and development.
In Development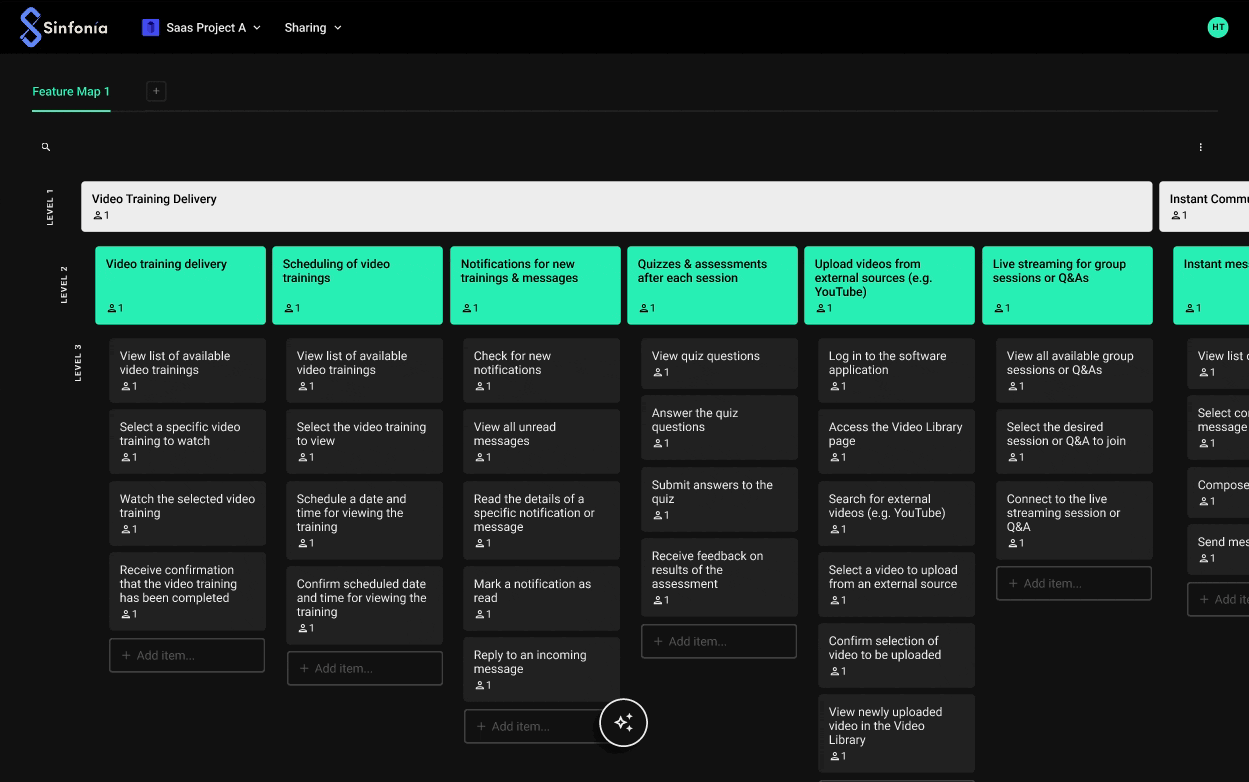 Ask and ideate about your product using the built-in Product Assistant - a virtual Product Manager always available to answer questions about your requirements.
In Development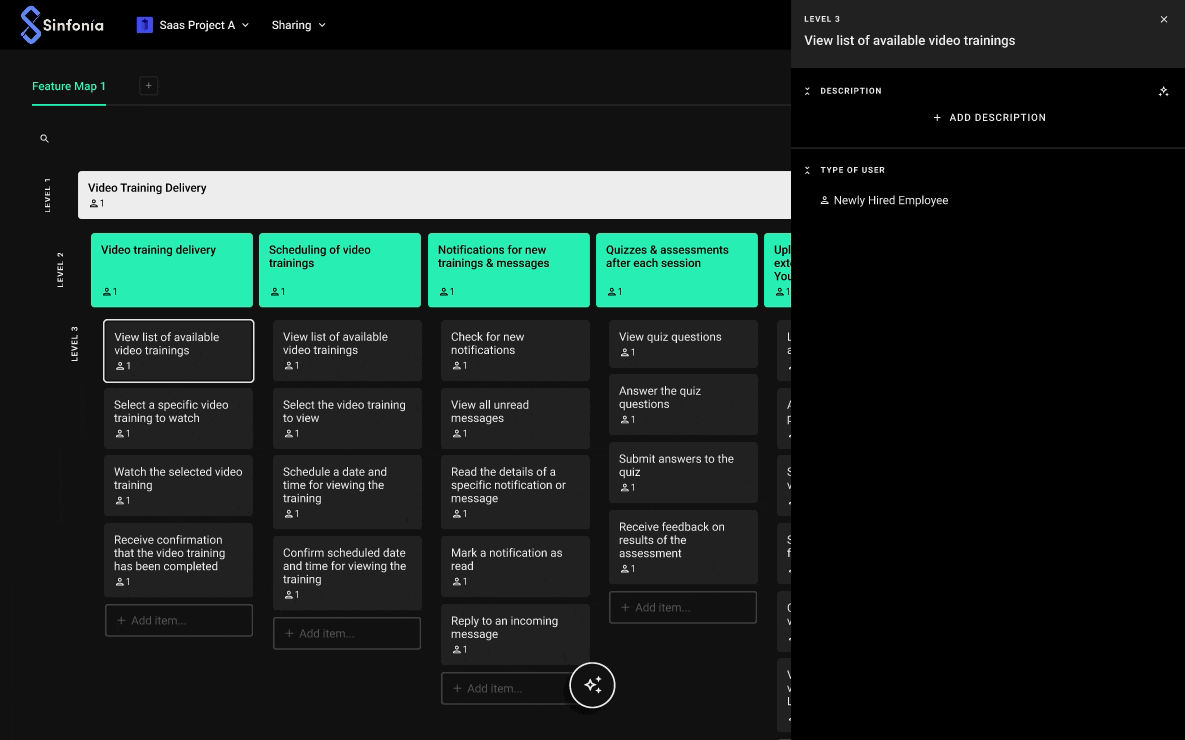 Instead of staring at a blank page, get assistance from your Product Assistant to completely elaborate your feature specifications.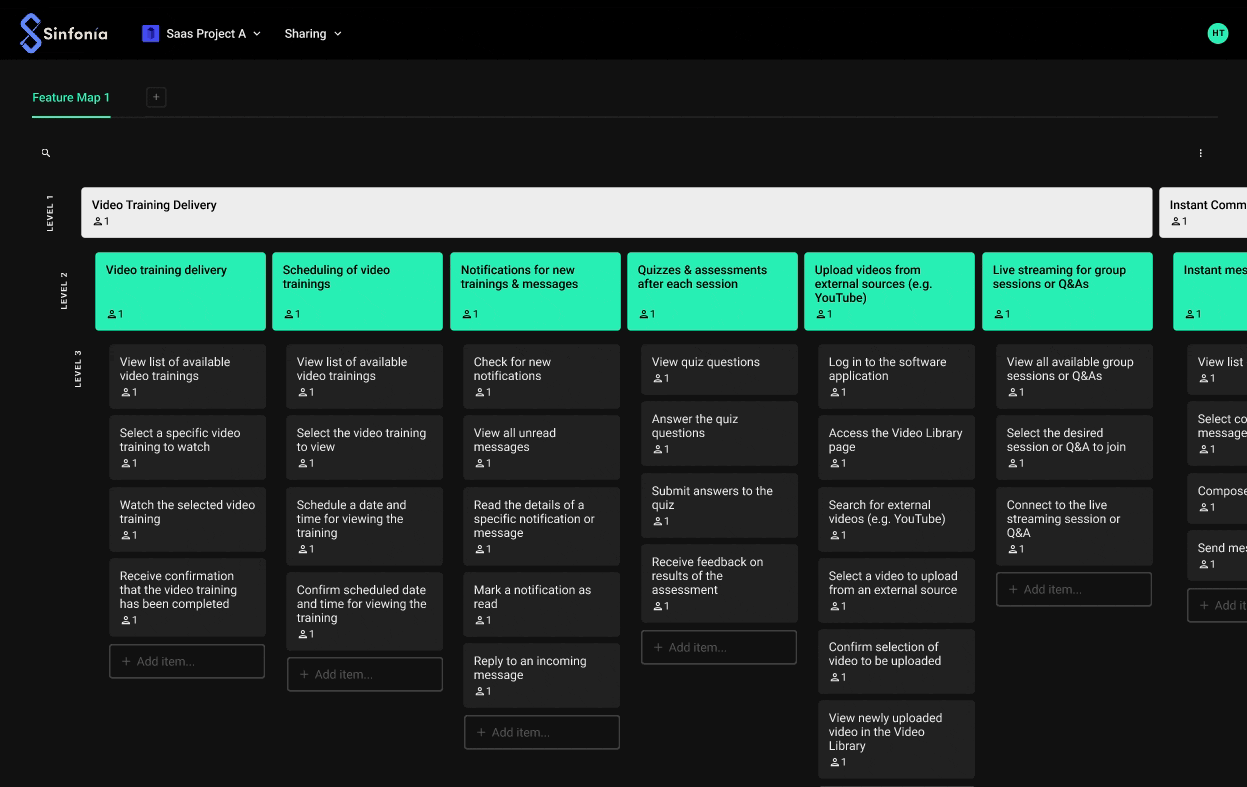 Transform your scope into a set of epics, user stories, and sub-tasks in Jira with our simple export.
In Development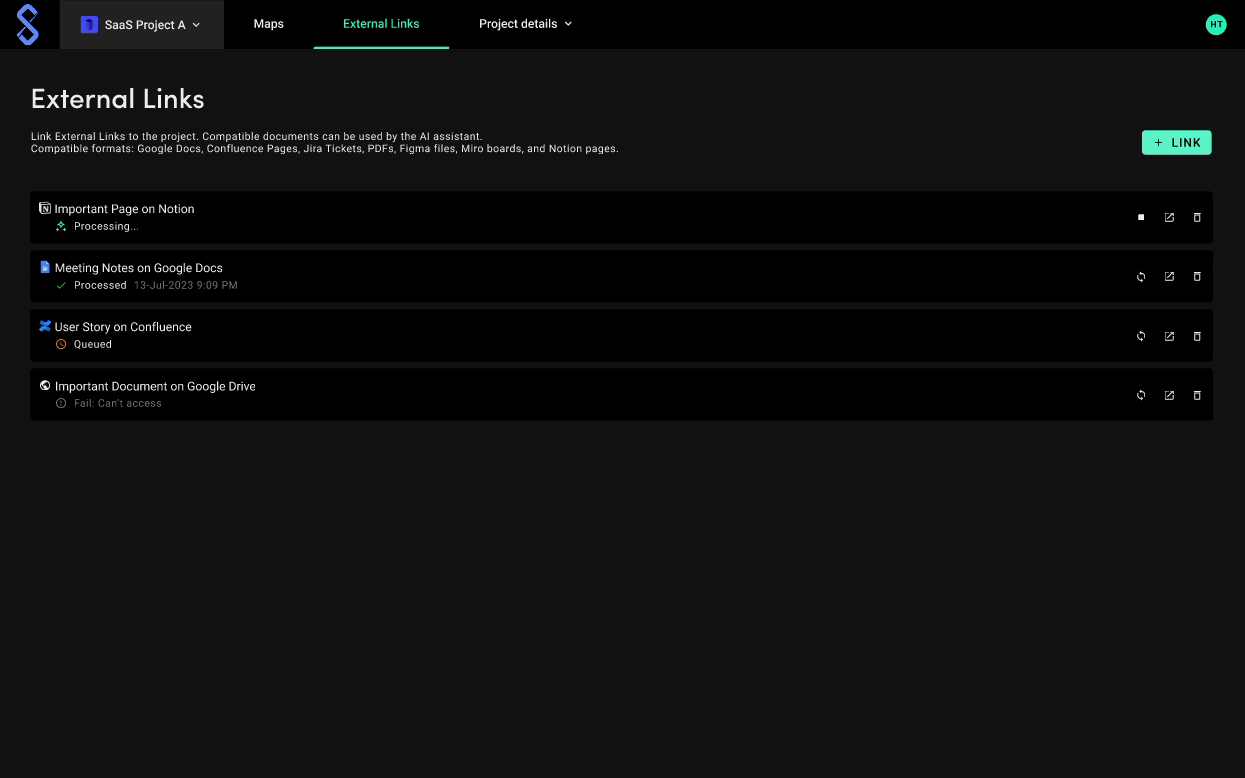 Include external documents, web pages, and other files into your product requirements so the Product Assistant can completely answer your questions, even if the source information is outside of Sinfonia.